Endorsers
Startseite
Edmond Gilmore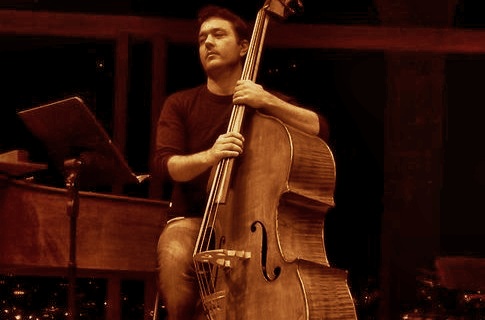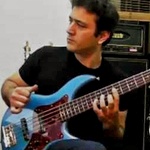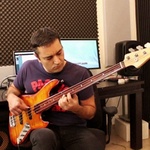 Israeli bassplayer Edmond Gilmore (born in 1973) began playing the bass guitar at the age of 15 after being captured by the sound of the electric bass from local bass players. He went on to co-found the fusion group SHAZAM with legendary Israeli guitarist Eyal Freeman and keyboardist Yuval Carmi. The band performed extensively throughout Israel and made numerous recordings for tv.
In 1997 Edmond decided to leave for New York in order to study and play with bassist Jeff Andrews. Upon returning to Israel, Edmond received scholarships from the Jerusalem and Tel Aviv Music Academies to study the double bass as well as classical repertoire. As a result Edmond nowadays performs with the top Israeli orchestras such as the Israel Philharmonic, Jerusalem Symphony and the Israeli Opera alongside his solo performances. Edmond also performed with legendary drummer Bob Moses during his Israel tour in 1999.
In 2004 Edmond began a long and fruitful collaboration with composer and arranger Eldad Shrem and has performed with him in musicals such as "Chicago", "Guys and Dolls", the prime time tv show "Dancing with the Stars" and with The Eldad Shrem Big Band in performances hosting guest artists. In 2007 Edmond was chosen as a solo bassplayer to perform with composer Steve Reich at his 70th birthday concert in Tel Aviv.

Edmond performs and records with top Israeli and visiting singers and jazz ensembles such as the Jazz Sebastian Bach Project which recently relesed it's latest CD, and a jazz quartett with the great saxophone player Peter Wertheimer.
http://www.edmondgilmore.com/