Straps for Guitar and Bass | Top of the Line Premium Strap for guitars made from super soft glove leather. 6cm wide. back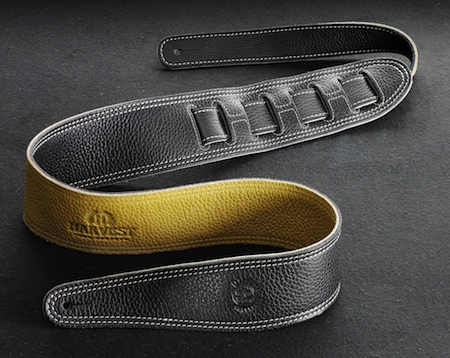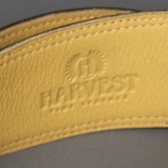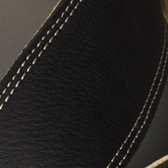 Glove Nappa
Art.No.: 36 001-0041 / Black
Our new Premium Strap for guitars is made out of super soft, top grade cow nappa.

It is long enough for tall persons and musicians who like the relaxed feeling of a long hanging instrument.
The
short
strap is adjustable from
117 cm to 135 cm
.
The
long
strap is adjustable from
128 cm to 144 cm
.
The length is measured from hole to hole with the braided belt at its short position.

The thickness of this strap is 3.2 mm, composed of two layers of full grain nappa bonded together tightly.

The strap comes with 6 mm holes to carry the instrument.
We still recommend using a FASTLock system holding the instrument safely on your shoulder.

The strap's width is 6 cm. It's made especially wide to hang comfortably over the shoulder, avoiding neck ache. Even heavy instruments feel much lighter.

The grainy backline of the strap, dyed in a yellows maize color, allows the bass to slide over the shoulder. However it still sits firm enough to help with heavy weight guitars.