Artist Bass Bags (2)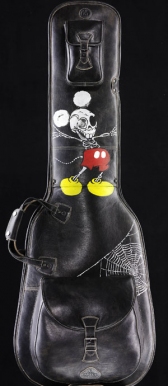 Cow Antique
Art.No.: 10 004 0066 / Brown
Description:
Made out of hand antique finished calf skins. Produced from full grain leather with a worn, used finish.
The vintage look is also highlighted by the nice
looking and very durable antique brass fittings.
A handcrafted masterpiece!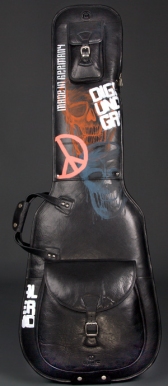 Buffalo Nappa
Art.No.: 10 004 0089 / Black
Artist Bass Bag Skull out of black buffalo leather
Description:
We use 1.4 mm thick leather with its natural grain.
Water buffalo leather is one of the most durable leather types available.
Strong chrome plated bass fittings and rivets are used.
It is nearly indestructible and looks damn good as well.