Utility Bags (3) Utility Bags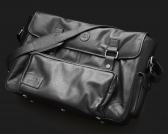 Utility Bag for 19" Amps and more in Top Grade Nappa
Art.No.: 40 001 0017 / 999 Black
Description:
This bag made out of top grade Nappa leather, also used for the bass bags, is especially suitable for pedals such as Boss RC-50 Loop Station, synthesizers, computers or flat amplifiers with a width of 19".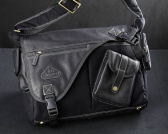 Mac Bag for Laptops in Top Grade Nappa / Canvas
Art.No.: 40 002 5003 / 999 Black
Description:
Bag for laptops such as Mac 15". Many compartments for accessories and recording equipment.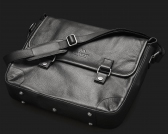 Laptop Bag Top Grade Nappa
Art.No.: 40 003 0017 /999 Black
Description:
made for 13" Laptops, Realbooks and other accessory