Bass Bags For Two (2) Bass Bags For Two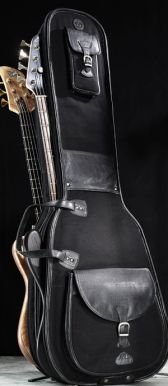 Polyamid (Nylon) canvas with buffalo leather trim
Art.No.: 11 001 4002 / Black
Polyamide ( nylon ) with buffalo leather trim
Description:
This black polyamide canvas material is extremely durable.
If necessary, the bag can be cleaned with soap and water.
The chrome plated fittings are strong and durable.
The leather pockets and trims are made from soft calf leather.
The bag has the perfect fit for two basses with extra long necks 35" and wide bodies.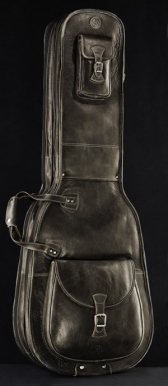 Cow Antique
Art.No.: 11 001 0066 / Dark Brown
Half finished calf leather in the retro look
Description:
Bag for two instruments made out of hand antique finished calfskin. Produced from full grain leather with a worn, used finish.
The vintage look is also featured by the nice
looking and very durable antique brass fittings.
A handcrafted masterpiece!