Guitar Bag for Two (2) Guitar Bag for Two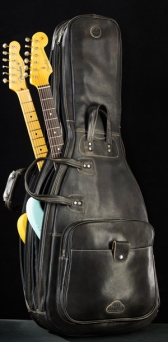 Cow Antique
Art.No.: 20 002 0066 / Dark Brown
Description:
Guitar for two instruments (solidbody) made out of hand antique finished calfskin. Produced from full grain leather with a worn, used finish.
The vintage look is also featured by the nice
looking and very durable antique brass fittings.
A handcrafted masterpiece!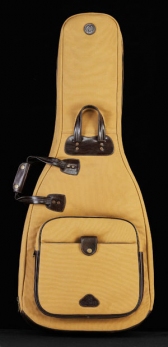 Polyamide (nylon) canvas with buffalo leather trim
Art.No.: 20 002 4002 / Beige
Beige nylon canvas with buffalo leather trim
Description:
This beige polyamide (nylon) canvas material gives this guitar bag that special look. It is very durable and strong, if neccessary you can
clean it with soap and water.