Guitar Bag for Two | Beige nylon canvas with buffalo leather trim back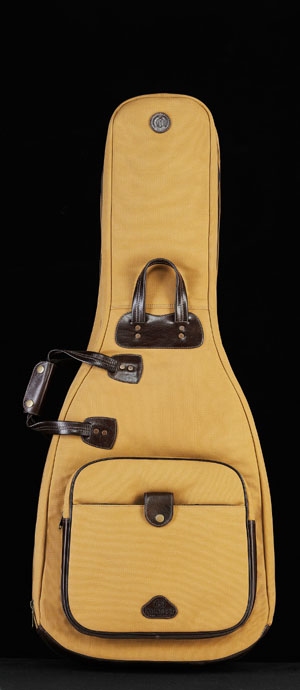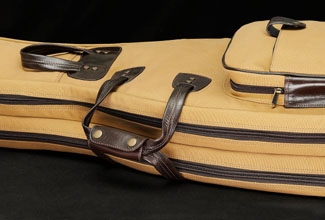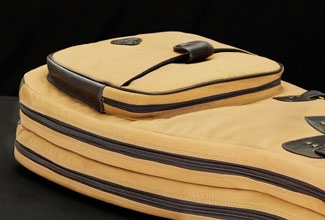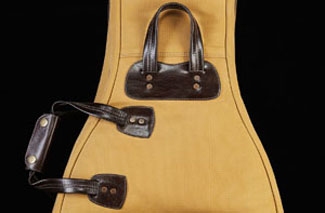 Polyamide (nylon) canvas with buffalo leather trim
Art.No.: 20 002 4002 / Beige
size specifications
A handcrafted masterpiece!


Two strong 10 mm nylon zippers open two seperat compartments. This way you can lay your instrument into the bag without a problem. By closing the bag your guitars are held inside like a sandwich. No matter what size these are - no more moving or shifting!
Both chambers are separated by a well cushioned wall through the middle.
The guitars should lay on their backs when in the bags.
Both chambers are given enough room to fit in two solid body guitars.
Underneath the zipper (belly) is a foam flap positioned to protect the instrument from scratches. For extra protection, there are two perfectly positioned inner case patches.
At the bottom is a large pocket for reading material and an extra compartment for replacement parts.
On top of the bag is another pocket with a zipper for storing/holding your guitar tuner and other small accessories.
The bag's handle- and shoulder-straps are both attached with not just one but two steel-fasteners; doubled up for more comfortable wear and a better hold!
The shoulder straps are detachable and sit comfortably on one's back. The lengths of the straps are adjustable.