Care Products (3)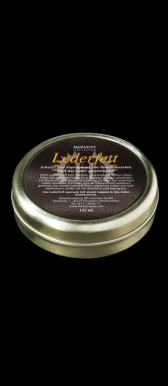 Leather fat
Art.No.: Harvest Lederfett
Description:
Restores and softens hardened and dried out leather.
Refreshes leather and protects it from water whilst still keeping the material breathable.
Safe to use even on delicate leather and does not darken the leather or make it look brindled.
Not for nubuck leather.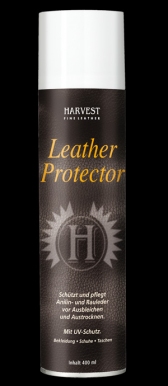 Leather spray
Art.No.: Harvest Lederspray
Harvest Leathercare Aniline Protect
Description:
Revives dry leather exposed to sun and heat with pure synthetic oils, anti-oxidants and UV-Filters. For all open leathers. Buffalo, Suede, Nubuck, Aniline.
Leathercare oil
Art.No.: Harvest Lederöl
Description:
Protects, cares and impregnates smooth leather.