Care Products | Harvest Leathercare oil back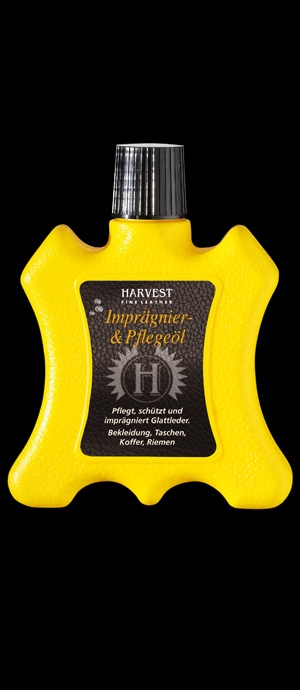 Leathercare oil
Art.No.: Harvest Lederöl
Harvest Leathercare oil
Protects, cares and impregnates smooth leather.
Allows leather to breathe - keeps the pores open.
With impregnating additive. Only for smooth leathers, not for suede leathers!
Cleans the surface if rubbed over it, offers protection against moisture and dirt - deeply penetrates the leather and preserves it inside.
In the case of all sorts of smooth leathers with the exception of varnished leather, always apply only a thin layer (not wet) in circular movements using a cloth or sponge.
Suitable for: Leather clothing, shoes, bags, suitcases