Care Products | Harvest Leather fat back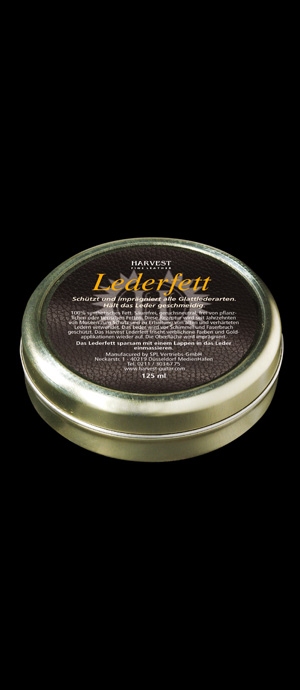 Leather fat
Art.No.: Harvest Lederfett
Harvest Leather fat
Harvest leather fat is an excellent restorer and softener for hardened and dried out

leather. Many liquid leather care products only contain a minimum quantity of fat to improve storability deteriorating the products restoring and softening characteristics.
Leather as a natural material requires fat and - even if it is known to be very durable - it has to be fed with it on a regular basis.
Harvest leather fat refreshes your leather, protects it from water and still keeps the material breathable. It is safe to use even on delicate leather and does not darken the leather or make it look brindled.