Utility Bags | back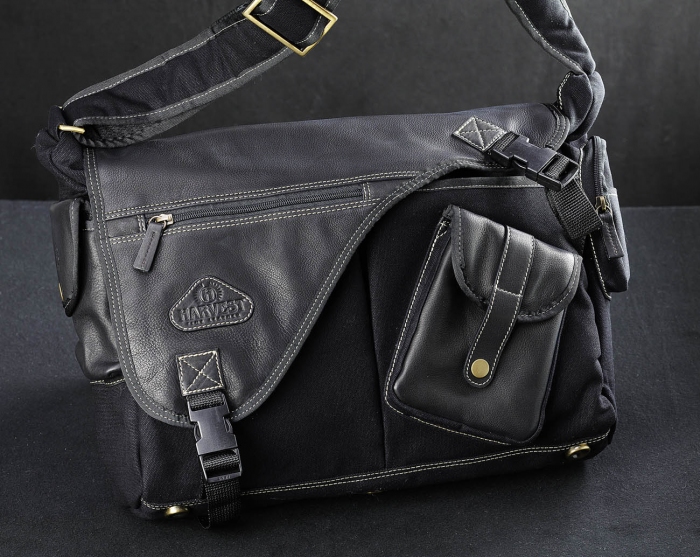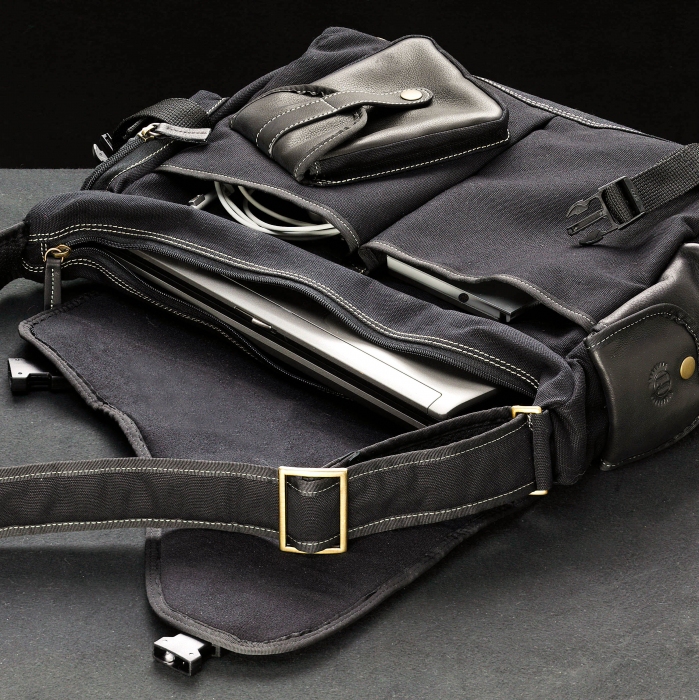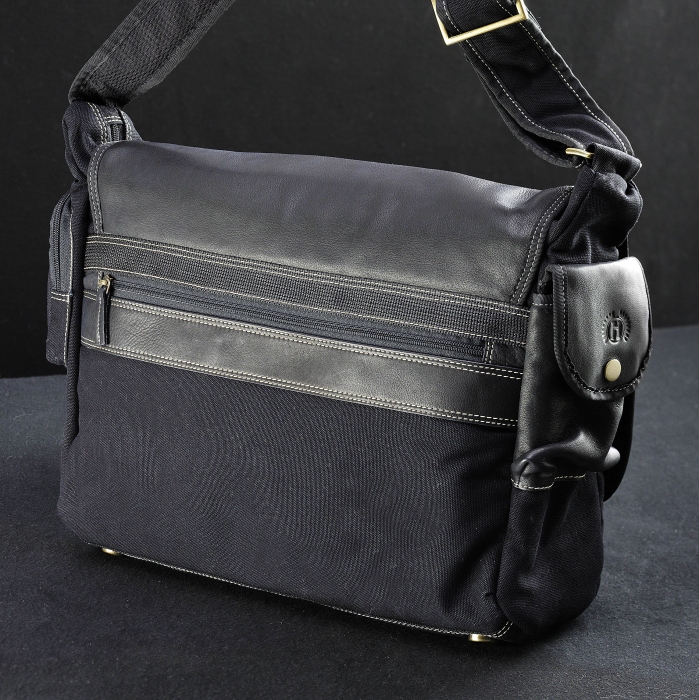 Mac Bag for Laptops in Top Grade Nappa / Canvas
Art.No.: 40 002 5003 / 999 Black
This bag for 15" laptops is made out oftop grade nappa and washed canvas material.
Thick foam material firmly holds the laptop. The foam can also be found on the inside of the flap closing the bag, giving the computer additional protection. The bag closes with a snap lock.
The internal measurement is  40 cm x 27 cm x 10 cm

The inner pocket in which the laptop is placed can be zipped up, so that the computer does not fall out.

Additional pockets can be found on the inside, suitable for USB sticks and mobile phones.

On the outside are two pockets for other accessories like charger and cables. Small pockets on the outside offer additional space for small items.
A large zipper-pocket is situated on the backside.
Further pockets on the sides of the bag for a mouse and small items. 
The comes with a soft, adjustable shoulder strap.