Straps for Guitar and Bass | Padded strap for light guitars. 7cm wide. back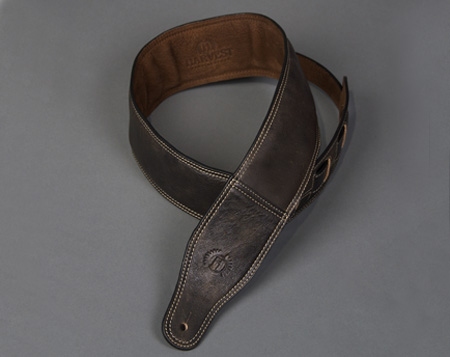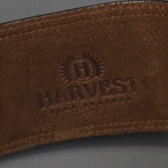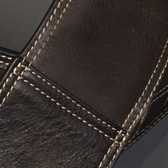 Cow Antique
Art.No.: 31 001 0066 / 588 Brown
Padded strap for light guitars, 7 cm wide.
Made out of soft hand-finished vintage leather with off-white stitchings.
The strap can be adjusted by the braiding system.
The length of the
short version
can be altered from
118 - 134 cm
. Preferred by guitarists who hold their instrument higher up whilst playing. Also for guitars that have an off-centre pin for the strap.
The length of the 
long 
version
can be altered from
138 - 155 cm
.
The length is measured from hole to hole with the braided belt.
The straps have a thickness of 3,2 mm and are composed of two layers of full grain top layer.
Due to specially soft leather, we recommend you to use a security or fast lock. This would avoid the strap holes from fraying when playing your instrument.
The width of the strap is 7 cm, ideal for comfortably hanging over your shoulder and avoiding neck ache.
The strap is padded with soft, thick foam, which acts as a shock absorbing cushion.
The nubuck leather allows the instrument to securely lay on the shoulder, so the degree of the guitar neck is not altered whilst playing.
The strap comes with a 6 mm hole and a 10 mm slit for the classical pin.